WHFR News
The musical format is the same but it's time to make that change so please join me on Thursday Nights, from 10pm until Midnight, for that New Jack Swing Sound, spiced up with Hip Hop Soul, Rap, R&B, Gospel, Jazz, Soul and so much more on the station that continues to make waves!
#IAMMISSYJ
This Thursday at 11 AM on Acoustic Alternatives with John Bommarito, John will be airing a pre-recorded interview with local singer songwriter Adam Plomaritas.
Since we aren't quite yet able to host guests in Studio Jay, John went to Adam's home studio for a chat and performance to talk about his upcoming release and show at Trinity House Theatre.
Tony Sivalelli is the guest on We Are Not Alone. Tony has looked into the possibility of what he refers to as "Not-of-this-Earth Intelligences" for over 25 years. He has authored a book titled Ambassadors to the Stars, which explores this theme from a variety of angles. He also teaches what is called Basic Scientific Remote Viewing (or Basic SRV). Join us at 2 PM on February 7th to hear what he has learned through remote viewing, a practice sanctioned by the US pentagon for many years.
Some remodeling is taking place to WHFR's schedule: Another hour is being added to "Theme Attic!"
Hosted by Phil Maq, "Theme Attic"—now in its twelfth year, will continue with its offbeat musical mixture of eccentric and eclectic Rock, Jazz, Blues, Folk, and too many other genres to mention!
Hello Loyal Listeners,
When Henry Ford College cancels all classes and activities, that includes live shows at WHFR.
Please enjoy our classical feed until we are able to get back to our regularly scheduled programming.
Feel free to visit hfcc.edu for announcements regarding college closures.
At the age of 88, radio-TV actress Gloria McMillian passed away this past week. She is probably best known for her role as Harriet Conklin on the Eve Arden comedy OUR MISS BROOKS. opposite Richard Crenna. "Brooks" was a long running hit on both radio and television and some 150 episodes of the radio show exist.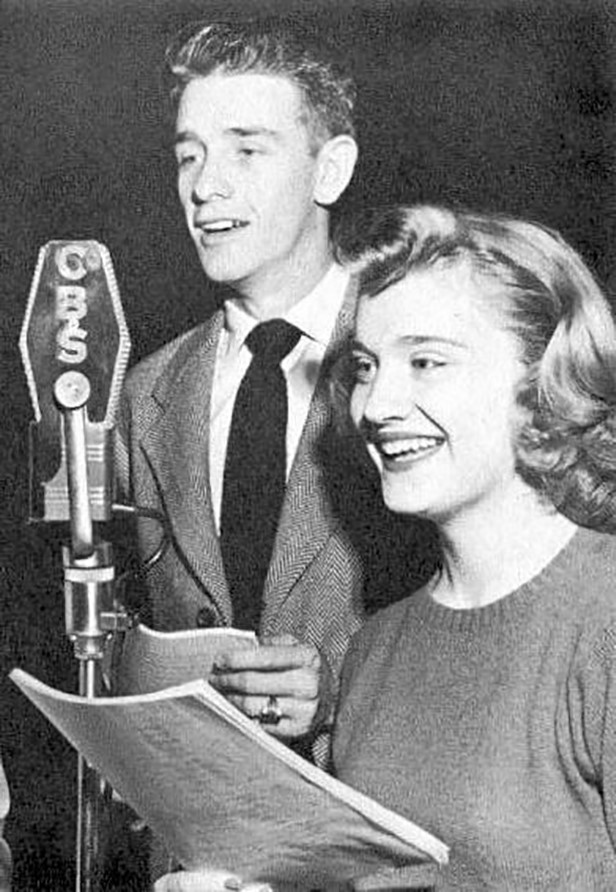 WHFR Loyal Listeners,
Great news! Today we took the first steps to being back on the air at full strength on 89.3FM. After our new antenna was installed on our tower this afternoon, we notice a significant improvement in our FM signal. That means you can once again enjoy our carefully-crafted independent, non-commercial programming near and (somewhat) far from the campus of Henry Ford College.
Hotwax radio would like to invite you this Sunday 1-16-22, commemorating Martin Luther King Jr's holiday in music and song. Set your reminder for 7:00pm and enjoy 2 hours of seldom heard music celebrating the wonderful life of Martin Luther King Jr. from your DJ the White Rabbit.
If you didn't get a chance to fill out our survey we issued to gauge your feedback about what we are doing, here's another chance to let us know how we are doing and what we can do to improve.
Just follow this link:
https://www.surveymonkey.com/r/JZCR7JG
HFC President Russ Kavalhuna's "State of the College" on the WHFR Journal
The WHFR Journal will provide coverage of HFC President Kavalhuna's annual State of the College address on Friday, January 7 at 1pm. While of particular interest to the campus community, the address is always open and of interest to all members of the public. This year's topics discussed include:
Mourning the loss of teammates Tamika Hister and John McDonald, and remembering them
Welcoming new teammates, and wishing our retirees well
Terry Tibando is a long-time researcher, ET experiencer and author whose knowledge on this phenomenon spans 68 years. Terry coordinated the first Disclosure Project event in Canada as part of Dr. Steven Greer's Disclosure Witness Tour. Join us when Terry discusses his personal ET experiences as well as his extensive writings on the subject.
Go to https://whfr.fm/station/programs/malt-shop-we-are-not-alone-0
It's been a longstanding tradition that our WHFR DJs tap into their holiday spirit and create the annual Winter Season Celebration Shows. WHFR will feature these special holiday-themed shows starting at 6pm on December 23, running continuously through 10am on December 26. Be part of this rich tradition while our DJs enjoy the time off to spend with family and friends. Also, December 26th kicks off the last week of 2021, otherwise known on WHFR as "Best Of" week. This last week of the year is when we'll recap the top artists and songs played throughout 2021.
Local Loyal Listeners, we're sorry to have to share that in light of ongoing technical issues with our FM signal, we have made the difficult decision to power down the FM broadcast on 89.3 for the time being while a permanent solution to this ongoing and intermittent issue is worked on. Unfortunately, this solution requires the ordering, receiving, and installing of major pieces of broadcast equipment, so we can't provide a timetable for when we'll be back up on the FM dial.
Monday, December 6, 2021. 2 – 3 PM EST.
Rev. Michael J. S. Carter is our guest on Monday, Dec. 6. Rev. Carter is an ordained Interfaith Minister, author and alien contactee. His first book, "Alien Scriptures: Extraterrestrials in The Holy Bible", was number one on Amazon's list of UFO related books. Author Whitely Strieber referred to the book as, "the best book ever written on the topic". We discuss his personal experiences and how he was able to assimilate his ET experiences with his religious faith. Join us at 1 PM on Monday, Dec. 6.
We once again apologize for the issues we are having with our transmitter. At this time we are in the process of researching and getting quotes on the equipment that needs replacing so that listeners can enjoy the programming at 89.3 on the FM dial.
In the meantime, please continue to listen through our Listen Live Now option from our website or with the Android app. An app for Apple users should be ready soon. We are also available on the TuneIn app.
Thank you for your support of non-commercial, independent radio.