Latest Arrivals to Our Music Library
Recently Played Songs
Exposure (Instrumental version) by The Claudettes
The Claudettes Go Out!
Batty Crazy by Mississippi Heat with Daneshia Hamilton
Madeleine
Crazy by Patsy Cline
Greatest Hits
Crazy by The Slackers
Peculiar
Crazy Love by The Allman Brothers
Single
Latest News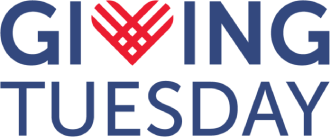 Friends, this GivingTuesday we have a chance to join together and spread some good. With your help, our beloved community radio station WHFR can continue providing you with fresh, local, and little-heard-elsewhere programming. Your donation, no matter how small, will make a real difference in keeping our volunteer-run, non-commercial station on the air. Please open your heart today and give what you can to keep community radio alive.
Please click here to donate. Thank you for being part of the WHFR family!
Bill Keith, host of WHFR's Light From the Underground, will feature a throwback to College Radio past, focusing on artists from the '70s and '80s. Listeners will also hear current music by these classic artists showing that they are still making relevant music today. Tune in to this "then and now" feature on WHFR PRESENTS, Sunday, December 3, from 4:00-7:00pm EST.
WHFR PRESENTS airs Sundays 4:00-7:00pm EST at 89.3FM on your radio dial in the Dearborn/Detroit area, and streams to the world at WHFR 89.3 FM.
WHFR.fm would like to extend a very Happy Thanksgiving holiday from our family to yours. As you reminisce about what you are thankful for, please know that here at 89.3 WHFR.fm, we are very thankful to have you as a loyal listener!
In preparation for tonight's Soul Train Awards ceremony, we are going to board the train with your conductor Missy J at 4:00 pm and experience the Hippest Trip In America. We will celebrate Music, Style, Culture, Entrepreneurship, A Movement and Vision. During the ride, WE will honor Don Cornelius who was inducted posthumously (Ahmet Ertegun Award) into the 2023 Rock and Roll Hall of Fame WE will depart the train at 8:00 pm after taking time to remember our 35th President of the United States; John Fitzgerald Kennedy. Did I forget to say the ride is free, WE already covered the price of your ticket, all we ask is that you bring a friend and board at the station that always makes waves, WHFR 89.3 FM. WISHING YOU LOVE, PEACE, AND SOOOOOUL!!!!!
WHFR PRESENTS airs Sundays 4:00-6:00pm EST at 89.3FM on your radio dial in the Dearborn/Detroit area, and streams to the world at WHFR 89.3 FM.

WHFR Radio will have a table set up at the Dearborn Symphony this Friday. Stop by to say hello (maybe your favorite DJ will be working the table!) and be sure to pick up free WHFR swag. We'll be set up in the lobby of the Ford Community and Performing Arts Center in Dearborn, Friday, November 17th, from 6:45 to 7:30pm.