Latest Arrivals to Our Music Library
Recently Played Songs
Classical 24 by CLASSICAL 24
Live Via Satellite
Remember the Time by Julian Vaughn
Bona Fide
Back Seat Driver by Marcus Anderson
Limited Edition
Ruby Jubilation by Joe Alterman
Big MO & little joe
Payback by Joel Haynes
The Return!
Latest News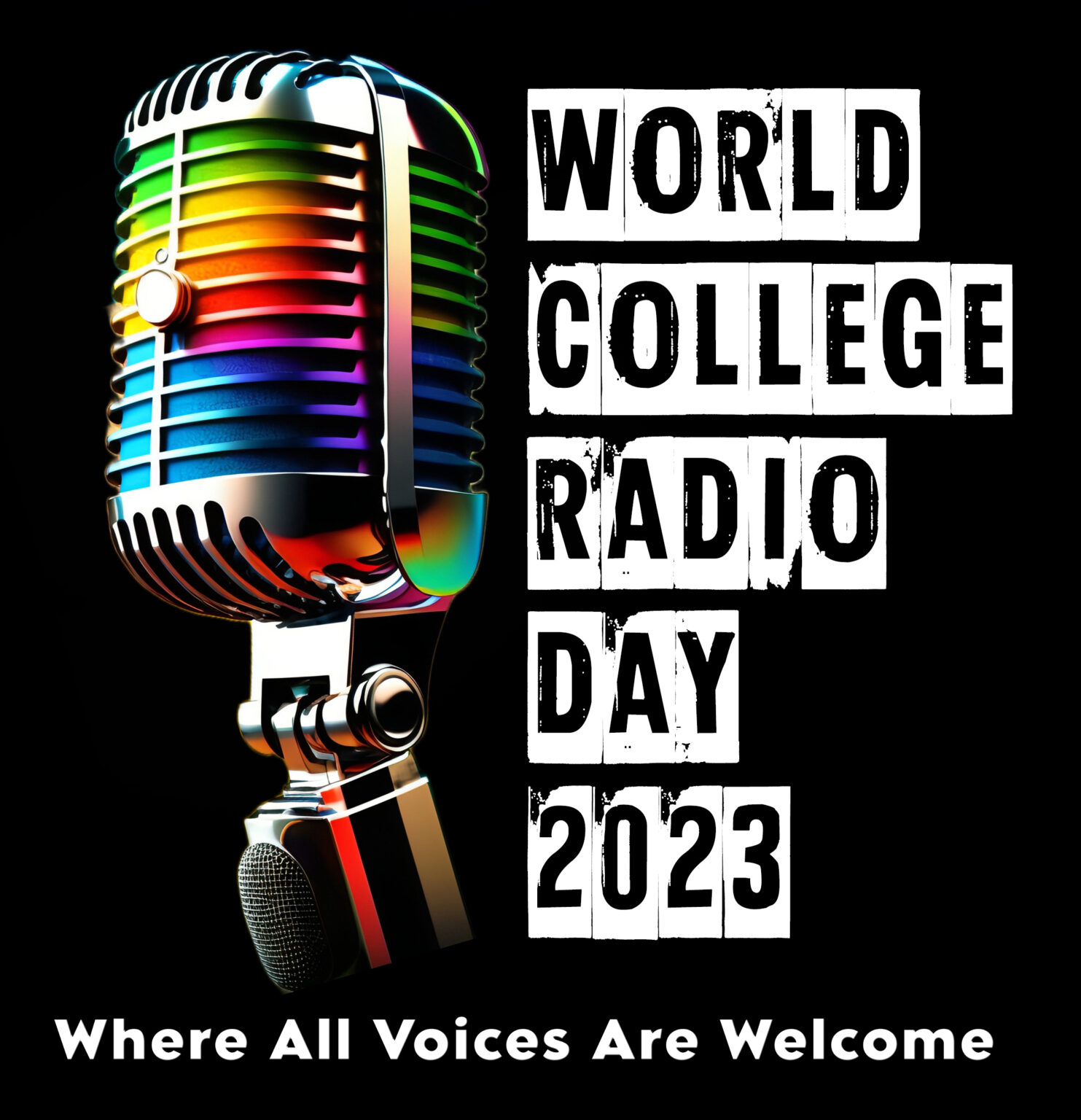 World College Radio Day 2023 is Friday October 6th. The theme for this year's World College Radio Day is "Where All Voices Are Welcome".
For us at WHFR, it's a chance to celebrate what college and independent radio has meant to the artists, listeners and our broadcasters over the years; and how it continues to impact our community.
Please join WHFR Radio on Friday October 6 from noon-2:00pm for a special two-hour broadcast in celebration of World College Radio Day. Some of our own WHFR DJs will chat about the influence that college and non-commercial radio has had on them personally; and play music from the many genres of music that WHFR continues to champion.
Tune in locally at 89.3FM, or listen online at https://whfr.fm
Join us at 1pm on Friday, September 22, for the "WHFR Journal", WHFR's local news and views talk show. To honor Suicide Prevention Month, we'll talk with HFC Counselor Deb Gates on the topic of mental health and the resources available for students and employees here at HFC. Then we'll share the new PRX special "Coping 101: At the Forefront of Suicide Prevention". Tune in to hear this important information on the WHFR Journal Friday at 1pm.
Tune in to the WHFR Journal talk show today at 1pm for a special treat as we talk with the Conductor and Music Director of the Michigan Philharmonic Orchestra Nan Washburn and the new HFC Executive Director of Diversity, Equity, Inclusion, and Belonging Tracye Davis. Nan will share stories about her 25 years in her prestigious and important role, more about the "Michigan Phil", and the events they have coming up to enjoy local live music in the genre of classical and more (Visit www.michiganphil.org for more information).
Please join Highway 61 for the best in new Blues releases and local area Artists' music every Friday, 2pm until 4pm, with host DJ~KittyLuv;) 'making~waves'.

Here is our latest Top Ten Blues new releases being aired at WHFR-FM 89.3:
1. THE NICK MOSS BAND FEATURING DENNIS GRUENLING: Get Your Back Into It! (Alligator Records)
2. BOB CORRITORE/ V/A: Bob Corritore & Friends: Somebody Put Bad Luck On Me (VizzTone / SWMAF)
3. MITCH WOODS/ V/A: Friends Along The Way (Deluxe Edition) (Club 88 Records)
4. D.K. HARRELL: The Right Man (Little Village)
5. MIKE BOURNE BAND FEATURING JOHNNY BURGIN: Cruisin' Kansas City (Blue Heart Records)
6. MONSTER MIKE WELCH: Nothing But Time (Gulf Coast Records)
7. GA-20: Live In Loveland (Colemine / Karma Chief Records)
8. JOEL ASTLEY: Seattle To Greaseland (Blue Heart Records)
9. BOBBY RUSH: All My Love For You (Deep Rush / Thirty Tigers)
10. COCO MONTOYA: Writing On The Wall (Alligator Records)
DJ~KittyLuv;)

WHFR Blues Music Director