WHFR News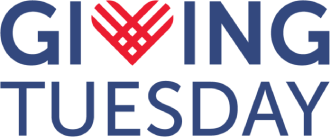 Friends, this GivingTuesday we have a chance to join together and spread some good. With your help, our beloved community radio station WHFR can continue providing you with fresh, local, and little-heard-elsewhere programming. Your donation, no matter how small, will make a real difference in keeping our volunteer-run, non-commercial station on the air. Please open your heart today and give what you can to keep community radio alive.
Please click here to donate. Thank you for being part of the WHFR family!
Bill Keith, host of WHFR's Light From the Underground, will feature a throwback to College Radio past, focusing on artists from the '70s and '80s. Listeners will also hear current music by these classic artists showing that they are still making relevant music today. Tune in to this "then and now" feature on WHFR PRESENTS, Sunday, December 3, from 4:00-7:00pm EST.
WHFR PRESENTS airs Sundays 4:00-7:00pm EST at 89.3FM on your radio dial in the Dearborn/Detroit area, and streams to the world at WHFR 89.3 FM.
WHFR.fm would like to extend a very Happy Thanksgiving holiday from our family to yours. As you reminisce about what you are thankful for, please know that here at 89.3 WHFR.fm, we are very thankful to have you as a loyal listener!
In preparation for tonight's Soul Train Awards ceremony, we are going to board the train with your conductor Missy J at 4:00 pm and experience the Hippest Trip In America. We will celebrate Music, Style, Culture, Entrepreneurship, A Movement and Vision. During the ride, WE will honor Don Cornelius who was inducted posthumously (Ahmet Ertegun Award) into the 2023 Rock and Roll Hall of Fame WE will depart the train at 8:00 pm after taking time to remember our 35th President of the United States; John Fitzgerald Kennedy. Did I forget to say the ride is free, WE already covered the price of your ticket, all we ask is that you bring a friend and board at the station that always makes waves, WHFR 89.3 FM. WISHING YOU LOVE, PEACE, AND SOOOOOUL!!!!!
WHFR PRESENTS airs Sundays 4:00-6:00pm EST at 89.3FM on your radio dial in the Dearborn/Detroit area, and streams to the world at WHFR 89.3 FM.

WHFR Radio will have a table set up at the Dearborn Symphony this Friday. Stop by to say hello (maybe your favorite DJ will be working the table!) and be sure to pick up free WHFR swag. We'll be set up in the lobby of the Ford Community and Performing Arts Center in Dearborn, Friday, November 17th, from 6:45 to 7:30pm.

WHFR Radio will premier a new series of Sunday programming with a two-hour spotlight on Chess Records. The Chicago based record label was a prime outlet for blues in the '50s and '60s before branching out into jazz and soul music in the '60s.
Artists such as Muddy Waters, Howlin' Wolf, Willie Dixon and Chuck Berry recorded extensively for the label which inspired many artists around the world in their approach to blues and rock music.
On Sunday, November 19, from 4-6pm EST, WHFR PRESENTS will focus on the great blues music on Chess Records from the '50s and early '60s. Join host Pat Frisco for this adventure into the Windy City. A rotating series of WHFR deejays will follow up on upcoming Sundays.
Keep checking whfr.fm for what's in store on Sunday, November 26.

David S. Ware was one of the greatest of avant-garde saxophonists during his all too short career and life on earth. His classic quartet with pianist Matthew Shipp, bassist William Parker and a host of revolving drummers is considered by many as the tour de force of avant-garde working groups. From his early mentoring days with Sonny Rollins to his short stint with the Cecil Taylor Unit, his early trio Apogee with the great Cooper-Moore and the classic quartets, David set the jazz community afire with his incendiary and spiritual outpouring of music.
Join me, Pat Frisco, for five hours of the music of David S. Ware, Tuesday, November 7, from 6:00 to 11:00pm EST on the Spirits Rejoice radio program, airing here on 89.3fm and online at whfr.fm.
Join us today from 1pm-2pm on the WHFR Journal as we talk technology! We'll hear from Jeremy Palmer, HFC's Manager of Recording Arts about the new HFC state-of-the-art recording studio and the accompanying certificate available through HFC. We'll then talk with Kenny Nichols, Project Manager of the Trade and Apprentice Education area at HFC about the new battery technician certification and all that it involves.
Please join Highway 61 for the best in new Blues releases and local area Artists' music every Friday, 2pm until 4pm, with host DJ~KittyLuv;) 'making~waves'.

Here is our latest Top Ten Blues new releases being aired at WHFR-FM 89.3:
1. BOB CORRITORE/ V/A: Bob Corritore & Friends: Somebody Put Bad Luck On Me (VizzTone /SWMAF)
2. COCO MONTOYA: Writing On The Wall (Alligator Records)
3. ANDRE BISSON: Latchford (Self Release)
4. SUSAN TEDESCHI: Just Won't Burn (Fantasy/ Concord)
5. BLACKBURN BROTHERS: SoulFunkn'Blues (Electro-Fi)
6. MICK KOLASSA: Wooden Music (Endless Blues)
7. JASON RICCI AND THE BAD KIND: Behind The Veil (Gulf Coast)
8. JOYANN PARKER: Roots (Hopeless Romantics Records)
9. CASSIUS KING AND THE DOWNTOWN RULERS: Last Call For the Blues (Big Ear Audio)
10. NIC CLARK: Everybody's Buddy (Little Village)
DJ~KittyLuv;)

WHFR Blues Music Director
– 4th Annual Hotwax Radio Halloween Special –
Let the White Rabbit put a spell on ~YOU~ Mondays from 8:00 pm to 10:00pm with ghoulish, haunting & frightening songs, sounds, shrieks & screams!
• Part 1: Monday October 23rd
• Part 2: Monday October 30th
C'mon, it's just a bunch of Hocus Pocus...right?
Ha ha ha ha ha ha ha ha
– Trick or Treat With Halloween Beats –
Be sure to tune into the Friday October 27th edition of The Go With The Flow, Mike Holloway Show from 4 to 6 p.m. From ghouls to ghosts and everything in between, the show will feature bewitching Halloween music for a devilishly good time!
– 25th Annual Wrekking Halloween Monster Rock Spooktacular Hootenanny –


Part 1 - 10/23/23
Part 2 - 10/30/23
Join us for the 25th year spinning all your spooky monster-rock, horror-rock, and Halloween classic favorites for a special 4 hour show! Starting Monday 10/23/23 you will hear the 25th edition of this annual Halloween special brought to you by "Your Friendly Neighborhood Beatnik" - The Gothabillie Man.
Listen in to The Wrekking Hours Radio Show on WHFR Radio either online or on the FM airwaves for a wild fun time to celebrate this Halloween season! Tune in at 89.3 FM on your radio dial in the Detroit Metro area, or listen from anywhere at http://whfr.fm or use the "WHFR Radio" Android App, found in the Google Play store.
The WHFR Record Show will feature thousands of records, CDs, DVDs, videos, cassettes, books, posters, print-work, clothing, artwork, and other forms of music, movie and pop-culture memorabilia for sale by independent, local, and out-of-state vendors, selling everything from rare independent releases to highly sought-after collectable titles. The admission fee is actually a donation to our non-profit, volunteer-run radio station! Attendees will receive one ticket for each dollar donated. Each ticket can be redeemed for a free CD or LP from WHFR's purged music collection AND will be entered into the hourly "Record Show Cash" raffle.
---------- KEY DETAILS ----------
Location:
Henry Ford College
5101 Evergreen Rd.
Dearborn, MI 48128
Building M
HFC Student Center Pavilion (right next to WHFR studios)
Date:
Saturday, October 21st, 2023
9:00am - 4:00pm
Admission (which is actually a donation to our non-profit, volunteer-run college radio station):
9:00am – 10:00am: $10 early bird admission
10:00am – 4:00pm: $1 to $5 sliding scale general admission
All HFC students and employees are admitted free of charge by showing a valid HFC photo ID card.
Special Events:
Admission includes raffle ticket(s) for our frequent "Record Show Cash" giveaways (vouchers that can be used with any vendor at the show).
Hourly $10 raffles at 10am, 11am, noon, 2pm & 3pm
Grand prize $25 raffle at 3:30pm
Links:
Facebook Event Page - join to help spread the word about this year's show
Facebook - join to stay in the loop for next year's show
WHFR - dealer forms and all show-related info
Add to Google calendar - click here
Add to iCal/Outlook calendar - click here
Spirits Rejoice Radio will present a special program spotlighting the artists who will be performing at the 27th Annual Edgefest in Ann Arbor. The festival will run from Wednesday October 18 through Saturday October 21. Edgefest is a world renowned showcase for the jazz avant-garde and features a multitude of great musical artists from around the globe as well as just around the corner.
Tune in to Spirits Rejoice Tuesday, October 17th, from 6-10pm EDT with Pat Frisco to hear many of the great artists performing at this year's Edgefest.
Edgefest will be held at Ann Arbor's Kerrytown Concert House at 415 N. 4th Street.
kch@kerrytownconcerthouse.com for more information.
Please tune in to this week's edition of the WHFR Journal when we talk with HFC Men's Basketball Coach Christopher Shepard about his approach to coaching a winning team and his thoughts on the season ahead. We'll also talk with HFC Student Activities Assistant Kayla Colling about the HFC Hawk's Nest Food Pantry and the important food drive that's currently taking place to help restock the pantry and support our students in need. The WHFR Journal airs Fridays from 1pm-2pm right here at 89.3FM and on whfr.fm. Check it out and Go Hawks!
They called him the High Priest of Modern Jazz and rightfully so. Thelonious Sphere Monk was born October 10, 1917, and proceeded to turn the jazz world on its ear with his inventive style of piano playing, quirky compositions and general demeanor on stage. His piano stylings remain unique to this day and his compositions, once considered too difficult to perform, are now re-interpreted by countless musicians worldwide.
WHFR Radio's Spirits Rejoice program will pay tribute with a five-hour birthday celebration on Tuesday October 10, from 6:00pm to 11:00pm. Join Pat Frisco for a look into the music of Monk through Monk's own recordings and interpretations by others.